Event begins at 6:30 p.m. and will feature Matt Wells, Kirby Hocutt and several Red Raiders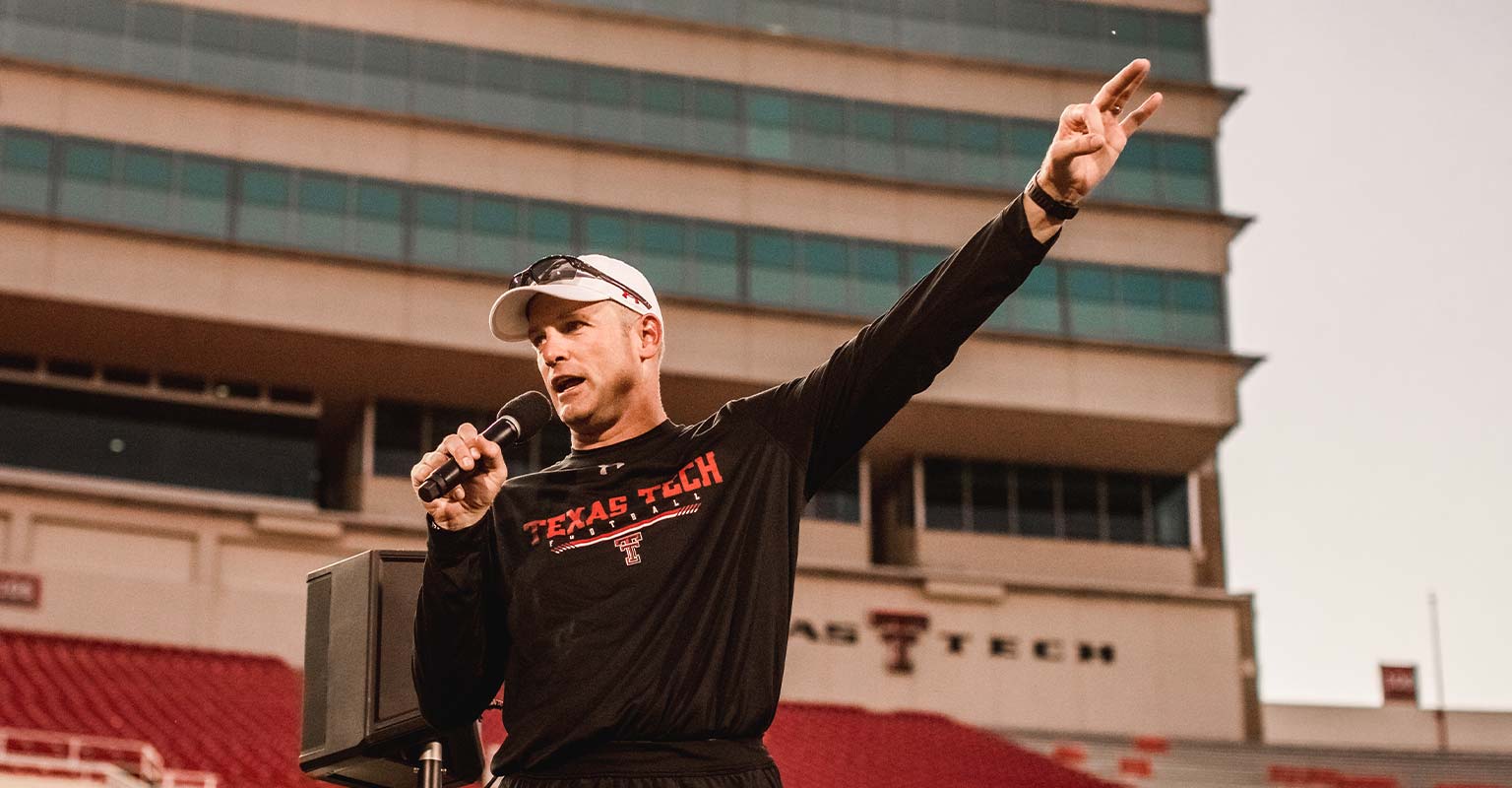 LUBBOCK, Texas - The 2020 Texas Tech fall sports season will officially begin Sept. 10 as the Red Raider Club invites fans from across the globe to attend the Virtual Kickoff Event, headlined by Texas Tech head coach Matt Wells.
In addition to Coach Wells, fans will hear from Director of Athletics Kirby Hocutt as well as several Red Raider football student-athletes. Fans will also be treated to musical performances by West Texas Country legends Cory Morrow and Pat Green.
Red Raider fans will be able to tune into the event via @TechAthletics on Twitter or on Facebook, YouTube or TexasTech.TV. The event will begin at 6:30 p.m. and will be available free of charge.
The virtual event replaces the preseason Kickoff Luncheon, which annually produces record crowds of Red Raider fans inside the Lubbock Civic Center. The in-person event will not take place this year out of concern for COVID-19.
Texas Tech football begins its 2020 campaign against Houston Baptist on Sept. 12 inside Jones AT&T Stadium. For a complete calendar of Texas Tech athletic events, visit www.TexasTech.com.