A leader is defined as someone who leads, guides or commands a group. Since she arrived on campus, senior Emily Hill has exuded nothing short of true leadership for the Texas Tech volleyball team.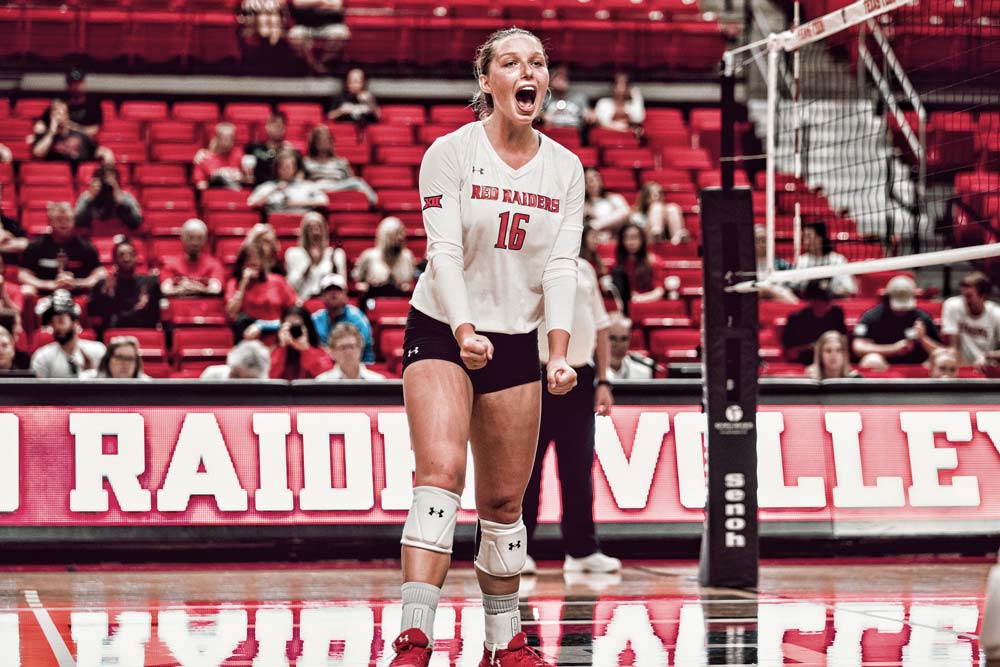 Originally from Denton, Texas Tech was not her first stop in her collegiate career. Hill spent her freshman year as a standout at Mississippi State University. However, something was missing and she knew that she needed to make a change for herself.
"I chose to come to Texas Tech because of the family atmosphere and because of the way the community supports athletics. It was a much better environment for me than Mississippi State and I am so grateful to have made the switch."
After she became a member of the Red Raider family, her love for the sport has grown leaps and bounds. Hill even admits that she doesn't know what life without volleyball would be like.
"I love volleyball for so many reasons, but I love being a part of a tight-knit team and being able to compete and get better every day. I have wanted to keep playing to become the best player I can. Volleyball has been the biggest thing in my life for so long I don't know what I would do without it."
Racking up two academic awards over the course of her career, Hill understands the importance of a higher education. As a sports management major, she earned 2016-17 First-Year SEC Academic Honor Roll status as a freshman at Mississippi State, as well as Academic All-Big 12 First-Team honors as a junior in 2018.
"Sports is such a huge part of my life and I would like to give back in any way that I can. I hope to someday work for an athletic or sports organization so I can help other student-athletes live out their dreams like I was able to do."
Although her time as a Red Raider is coming to a close, she has never forgotten the individuals who have made her dream of competing as a Division I athlete a reality.
"From the first day on campus, it is easy to see how the donations to the Red Raider Club help every student-athlete. Our facilities are top of the line, and the programs offered to help us improve our careers after sport are the best in the country. These have had the biggest impact on me and I'm so grateful."