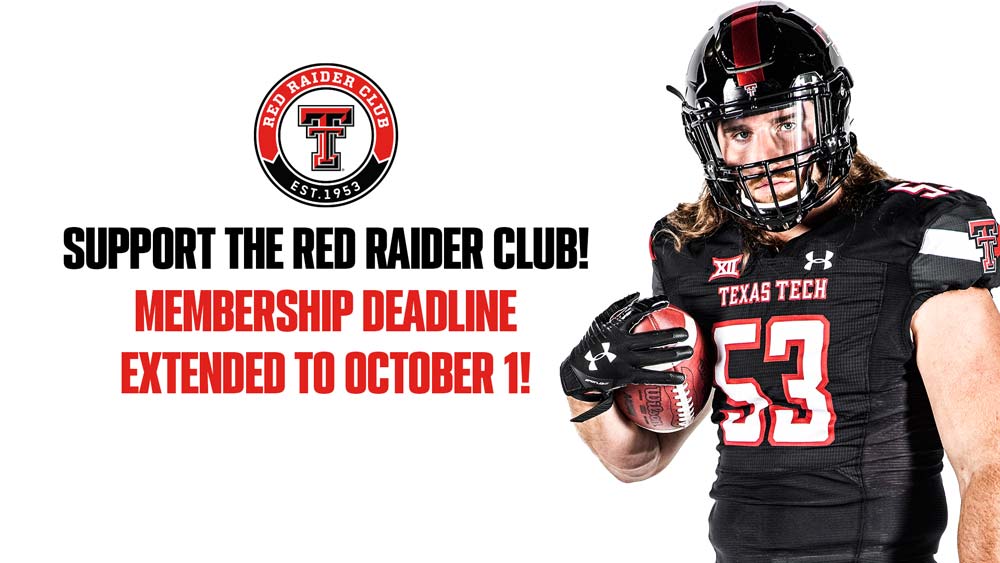 Thank you for supporting Texas Tech Athletics by contributing to the Red Raider Club annual fund through gifts to the Excellence Fund, Annual Seat Contributions, and Premium Seat Contributions. Each RRC member is critical to our mission to education, serve, and grow Texas Tech student-athletes and we are grateful for your continued support. Every Red Raider Club member makes a difference – thank you!
The COVID-19 pandemic and its' associated impacts are currently projected to create at least a $25-30M shortfall on Texas Tech Athletics for the 2020-2021 fiscal year, as compared to 2019-2020. We understand these are difficult times for all of our fans, and we are grateful for your consideration and support as we strive to continue to take care of more than 400 student-athletes. Your donations will allow us to continue to provide resources to our student-athletes throughout this pandemic, regardless of our playing schedule or capacity restrictions.
As a special thank you to all of our Red Raider Club members, the RRC is offering the following membership incentives:
All gifts to the Red Raider Club annual fund (Excellence Fund, Annual Seat Contribution, and Premium Seat Contribution) made between September 1, 2019 and October 1, 2020 will receive TRIPLE PRIORITY POINTS.
Members purchasing football lower bowl mini-pack or single game tickets will receive RRC membership credit for any ticket purchase made by October 1, 2020.
By securing football parking passes, fans are also supporting the Red Raider Club Excellence Fund and will receive membership credit as well as TRIPLE PRIORITY POINTS.
Finally, the 2020 membership deadline is being extended until October 1, 2020. We hope this will allow our members the opportunity to ensure their desired membership level given the changes to football this year.
Thank you for being a member of the Red Raider Club. You are impacting the lives of Red Raider student-athletes provide valuable resources for them to compete and represent our great University on and off the field.
Thank you for your continued support during these unprecedented times.
CLICK HERE TO DONATE