Texas Tech second baseman Brian Klein stepped into a big role last season as the only Red Raider to start in all 66 games.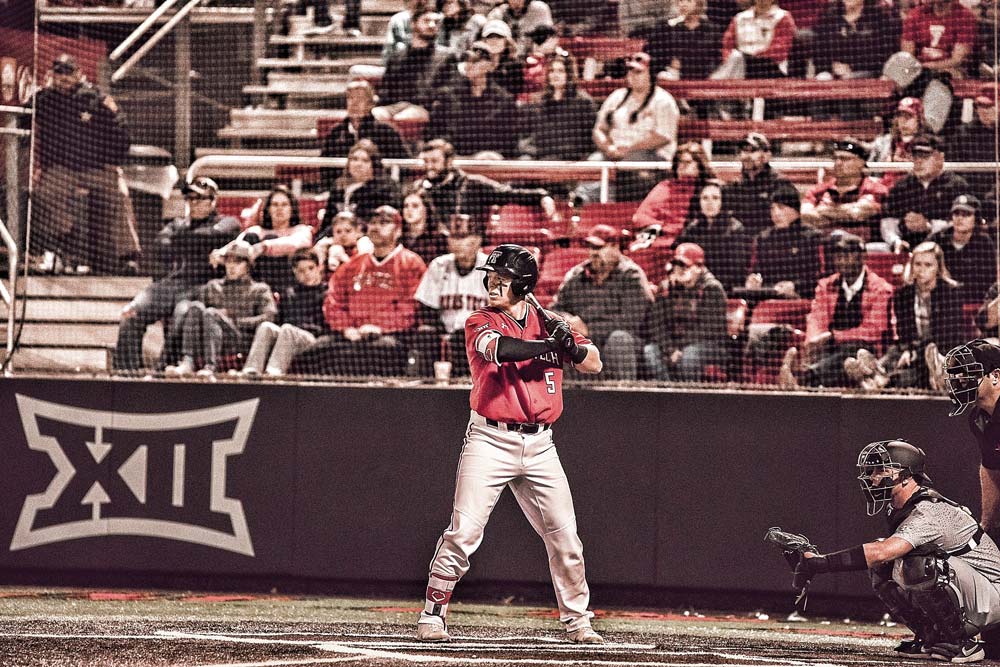 Fast-forward a year later. As Klein enters his final semester at Texas Tech, he has proven himself on and off the baseball field. His dedication and hard work in the classroom have earned him the title of Red Raider Club Scholar-Athlete of the Month.
The business management major from Keller, Texas has become a seasoned veteran when balancing a baseball-filled spring semester and a full course load.
"Being here for the fourth year, I have a better grasp on what it takes to do well on and off the field," Klein said. "Coach Tadlock talks a lot about getting all of our work done every day. He makes sure we know what our bodies need but also wants us to get all of our schoolwork done."
As a starting player, Klein has had to learn how to divide his time between baseball and academics. With long weekends and out of town games, it is not uncommon for players to miss class. In order to be successful in both facets of his life, Klein prepares for travel by completing all of his studies before leaving. Doing so gives him the opportunity to give both his school work and baseball his full attention.
Klein attributes much of his academic success to the structure the baseball program has provided for him over the years. Although as a senior he is no longer required to attend study hall hours, he finds that attending still helps his time management.
"My freshman year really helped me figure out how to balance playing ball and school, said Klein. "We had study hall hours, and it gave me time to get my work done. Now that I don't have to have those study hall hours, I still go over there and get my work done."
Coach Tadlock's emphasis on education plays a large role in his coaching. He continuously emphasizes academics in order to groom successful young men.
"Coach Tadlock is always pushing us to get our schoolwork done and to get our study hours in," Klein said. "He pushes the no pass, no play ethic. He really wants us to know that our performance in the classroom is just as, if not more, important than on the field."
The All-American has also learned to appreciate the work by the JT & Margaret Talkington Leadership Academy, specifically the Suited for Success Program. He also credits the faculty and staff that have touched his life while at Texas Tech, and all the support amongst his fellow teammates.
"Ryan Keesee and I are both Business Management majors, so we do a lot of stuff together," Klein said. "Braxton and Cody are also in the Rawls College of Business, so we have been able to help each other and hold one another accountable."
Klein hopes to further his baseball career professionally after his graduation in May. If he is not selected for the MLB draft, he plans to stay in sports. Combining his love for the game and his faith, he would enjoy working for an organization like the Fellowship of Christian Athletes (FCA).