Braxton Fulford is not only a star on the baseball field for the nationally ranked Red Raiders, but he is also a star in the classroom.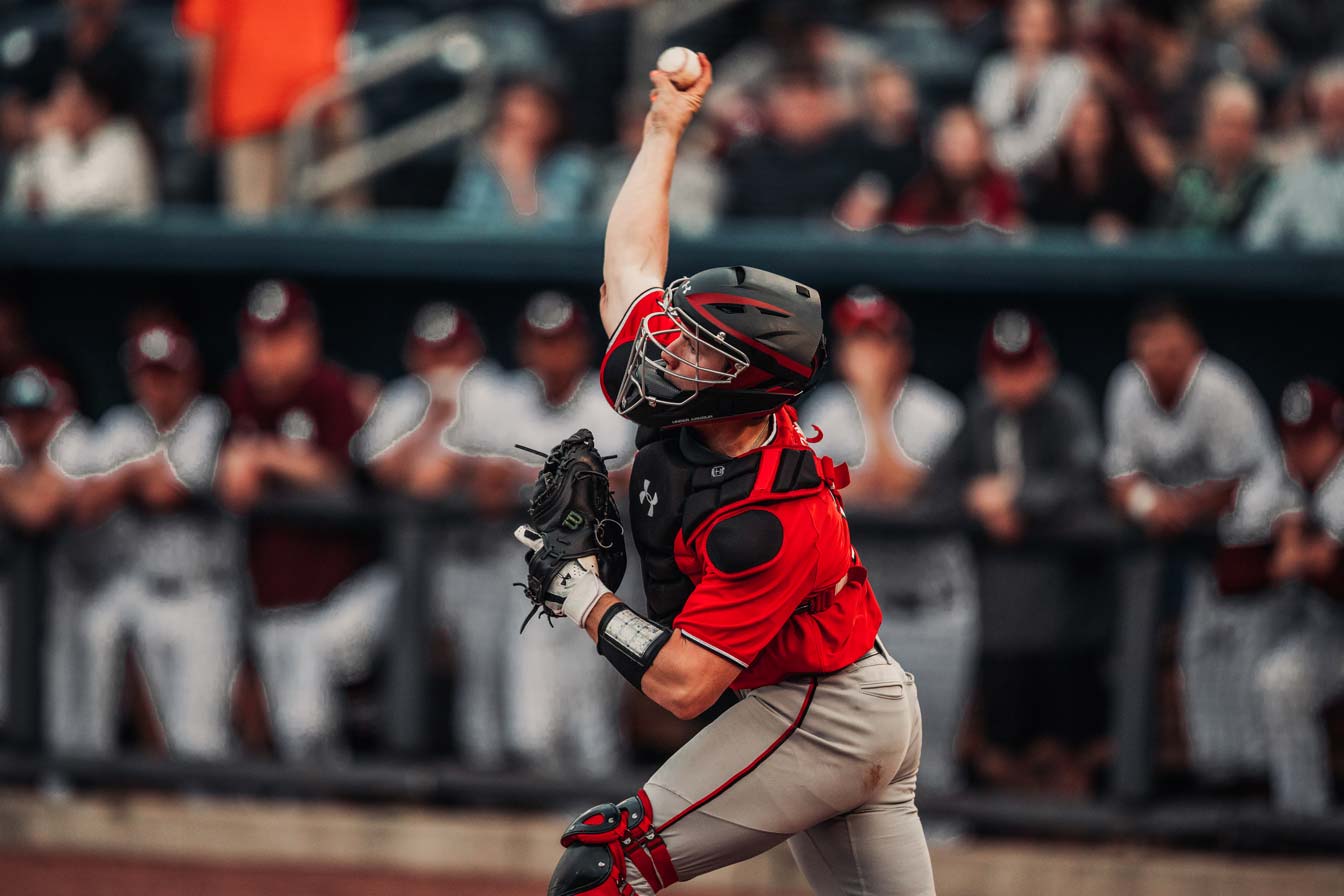 A Lubbock native, Fulford attended Monterey High School, where he holds the record for highest batting average (.571). He was not only known for his ability on the field, but for his dedication in the classroom. Throughout his high school career, he made only one 'B' and had an affinity for math and science courses, an interest that has continued into college – even when it wasn't required.
"I took a class that wasn't even a part of my major," Fulford said. "I took a web development class. It's a lot of coding and understanding how websites work. Then this past semester, I took a class called the Student-Managed Investment Fund. You do your own research on stocks and securities. At the end of the semester you pick a stock that they actually purchase for the Texas Tech Endowment Fund. They put real money into the stock that you pick. That's a big responsibility and something that I thought was really fun."
His desire for learning has certainly paid off. Towards the end of the 2019 season as the Red Raiders made another run to Omaha, his 3.94 cumulative GPA earned him one of the highest academic honors. Fulford was honored at the College World Series opening ceremonies with the NCAA Elite 90 award, presented in each sport annually to the student-athlete with the highest GPA at the championship site.
"That was awesome," Fulford said. "I mean going through school and making grades like I do is not easy. It's something that I take pride in. I think it's going to turn out for me in the long run. Usually you don't get too much recognition besides President's List or congratulations from your coach. To actually win an award felt really rewarding. It felt like the work I was doing was actually paying off. Even though I know it's going to pay off in the long run. It was definitely a morale booster for me."
While scheduling and planning is hard for most college students, it can be an extreme challenge for student-athletes. Fulford attributes his success to the various resources that offer assistance to student-athletes so they can make the most of their time and stay ahead.
"I use the TeamWorks app; the scheduling is pretty useful. Of course Lyndee (Kiesling), she's very helpful. If I have any questions, with anything really, I can reach out and text her. She will help me figure it out."
Fulford also said he took advantage of the Marsha Sharp Center for Student-Athletes, especially early on as a freshman and sophomore to aid in his transition from high school to college. Between the academic center, weight lifting at the Sports Performance Center and refueling at the new Cash Sports Nutrition Center, the close proximity of these resources to Rip Griffin Park help him be as efficient as possible.
"It's great having, really, everything we need as student-athletes within walking distance of the baseball facility," he said. "The Marsha Sharp Center is right there along with the 'Cash'. What that area has become is incredible. It makes it so convenient for us to get our school work done, grab a meal, and we're still right there for weights or practice. I feel like that really gives us an advantage over other schools."
Although Fulford is a star academically, he did not do this alone. Red Raider Baseball and Texas Tech Athletics as a whole continues to set records each year for its success in the classroom. Naturally, Fulford has been able to lean on his teammates to help push him towards academic success.
"Clayton Beeter was one of the smarter guys to come through here. To have that mutual competition kind of helped push me. Cody Masters and I have a lot of classes together. We bounce homework ideas off each other or just talk about things in our classes. That's very helpful."
The 2021 season will close his fourth year on campus, and he will graduate this May with a degree in Business Finance. As the end of his college career draws closer, the challenge for Fulford is different. He is now the Clayton Beeter that will be looked upon to set an example for the younger guys in the clubhouse.
So, what advice would he give?
"I would say, first of all, athletics are not everything in life," he said. "I hope it works out for them, but you have to be prepared and ready for whatever life throws at you. Don't take school for granted. Learning is crucial to developing yourself and it helps you in the athletic aspect too.
"As far as coming to college and managing school and athletics together, don't get too distracted. College is really fun and it's hard to get your work turned in on time, but it's definitely worth it. I mean you can make time for fun activities, and get your work done, and do well in your sport. You have to prioritize these things accordingly."
As the second Red Raider baseball player to win the NCAA Elite 90 award since 2016, it's safe to say Braxton and the Tech baseball program certainly have the prioritizing down to a science.